Keynotes, Speakers and Panelists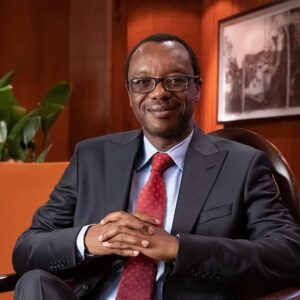 Professor Tawana Kupe is currently the Vice-Chancellor & Principal at the University of Pretoria and is the 13th vice-chancellor to take up the reins of this 111-year-old university and commenced his duties on 14 January 2019. Prior to his appointment, he served as the Vice-Principal of the University of the Witwatersrand (Wits), responsible for the daily running of that institution and the coordination of operations across all executive portfolios. Before that, he held the rotating Vice-Principal post and also served as the Deputy Vice-Chancellor for Advancement, Human Resources and Transformation. Professor Kupe holds a Bachelor of Art Honours degree and Master's in English from the University of Zimbabwe, as well as a DPhil in Media Studies from the University of Oslo, Norway. A highly published academic, he has authored several journal articles, books and book chapters in his main discipline, Media Studies and Journalism.
Session – President's/VC Forum.
Topic – How can universities survive post Covid-19.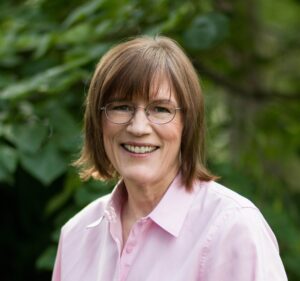 Professor Barbara Oakley is a Professor of Engineering at Oakland University in Rochester, Michigan. Prof Oakley holds Bachelor of Science in Electrical Engineering, from the University of Washington, in 1986, a Master of Science in Electrical and Computer Engineering degree from Oakland University in 1995, and a Ph.D. in Systems Engineering from the same University. Her work focuses on the complex relationship between neuroscience and social behavior. She teaches Coursera – UC San Diego's "Learning How to Learn," one of the world's most popular massive open online course with over three million registered students. Barb is a New York Times best-selling author—her book A Mind for Numbers has sold nearly a million copies in twenty languages worldwide.
Session – Keynote speaker.
Topic – Active Learning: Those Words Do Not Mean What You Think They Mean.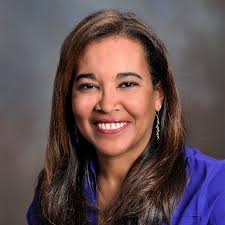 Professor Bevlee A. Watford is a Professor in Engineering Education, Associate Dean for Equity and Engagement and Exectuve Director of the Center for Enhancement of Engineering Diversity at the College of Engineering at Virginia Tech. Prof Watford earned all of her degrees from Virginia Tech's College of Engineering (BS Mining Engineering, MS and PhD in Industrial Engineering and Operations Research). Prof Watford has worked at Virginia Tech since 1992, becoming associate dean in 1997. Her professional interests are focused on ensuring that all students who desire an engineering degree are successful. She is particularly interested in helping under-represented students achieve their educational and professional goals, whether these goals are in engineering or any other field.
Session – Keynote speaker.
Topic – Broadening Participation in Engineering: Where are we and where are we going?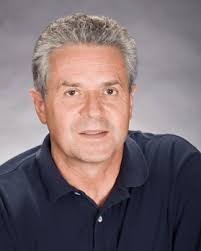 Professor Ramiro Jordan is a scientist, innovator, educator and entrepreneur. He is a faculty member of the Electrical and Computer Engineering (ECE) department at the University of New Mexico, and is currently the Associate Dean of Engineering for International Programs. His research activities include sustainability, Smart Grid, cognitive radio, multi-dimensional signal processing, and software development. He is a dedicated educator, actively creating educational infrastructure in academic institutions worldwide with emphasis on the "culture of quality" in educational programs for accreditation and certification. Prof Jordan is a recognized leader in his field and serves on the Board of Directors of several industrial and professional organizations. An active member of scientific and professional societies including ASEE and IEEE, Prof Jordan has published extensively in books, journals, magazines and on the Web.
1) Post COVID-19 Peace Engineering Activities: Get Involved.
2) Post COVID-19 Engineering Approach to the 17 UN SDGs: Peace and Sustainability.
– International Panel on Peace Engineering.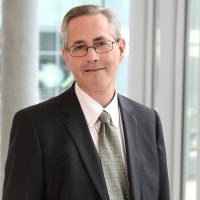 Mr Xavier Fouger An Industrial Engineer, former Science Attaché in Vienna, Xavier Fouger joined Dassault Systemes in 1990. He developed innovation processes for various automotive manufacturers in Germany and Korea. He created the corporate organization in charge of global academia. He created Dassault Systemes' Learning Lab that conducts collaborative educational research with various universities, funded by US and European agencies on the use of digital technologies in education and the development of lifelong learning of emerging engineering practices. His current focus is on developing industry-inspired learning centres, establishing educational government programs and nurturing collaboration with engineering education societies.
Session – Keynote speaker.

Topic: GEDC, a network at work – A journey towards educational innovation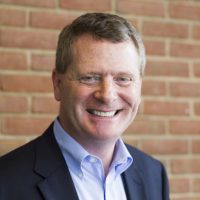 Dr Michael K. J. Milligan is the Executive Director and Chief Executive Officer of ABET, the global accreditor of over 4,000 college and university programs in applied and natural science, computing, engineering and engineering technology. Dr Milligan earned his Ph.D. from the University of Texas at Austin, his M.S.E. from the University of Massachusetts at Lowell, and his B.S. from Michigan State University — all in electrical engineering. He also earned an M.B.A. in Business Administration from Western New England College, is a registered Professional Engineer (PE) in Colorado and Maryland, and a Certified Association Executive (CAE). Dr Milligan is also a member of the Tau Beta Pi Engineering Honor Society, IEEE Eta Kappa Nu Electrical and Computer Engineering Honor Society, and a senior member of the Institute of Electrical and Electronics Engineers (IEEE).
Session – Panel Session.
Topic – Accreditation Reviews in the COVID-19 World.
Session – Speaker
Topic – Why Every Engineering Graduate Needs to be Environmentally Focused.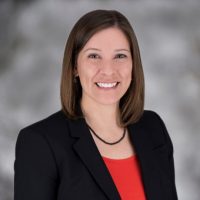 Prof Cindy Cooper is Program Officer for The Lemelson Foundation and supports higher education initiatives that promote invention education and invention-based entrepreneurship to improve lives. She also leads the Foundation's Engineering for One Planet initiative accelerate environmentally and social conscious engineering by mobilizing changes in engineering education. Prof Cooper holds a Global M.B.A. with distinction from Thunderbird School of Global Management and earned a B.A. summa cum laude in Psychology/Spanish from Claremont McKenna College. She has experience in global marketing and has consulted to corporations, foundations and NGOs on social innovation and environmental impact projects.
Session – Speaker.
Topic – Why Every Engineering Graduate Needs to be Environmentally Focused.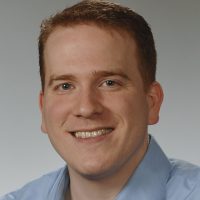 Mr Michael Carone joined MathWorks in 2003. During his career, he has held positions as an application support engineer, industry marketing analyst, and product marketing manager for Stateflow. He is currently a principal product marketing manager for Simulink, focused on guiding the strategic direction of Simulink and Model-Based Design, especially in the areas of modeling, simulation analysis, and online collaboration. Michael received his Bachelor of Science degree in mechanical engineering and a minor in economics at Lehigh University. He received his Master of Science degree in mechanical engineering at the Georgia Institute of Technology.
Session – Speaker.
Topic – Digital Transformation Through the Systematic Use of Data and Models.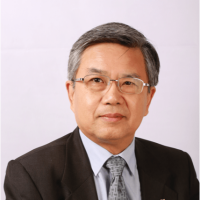 Prof. Gong Ke obtained his Bachelor's degree from Beijing Institute of Technology in 1982. He gained his doctor degree of Technological Science at the Technical University Graz, Austria in 1987. He is member of the Communication Technology Committee of the Ministry of Industry and Information Technology of China, member of the China Standardization Experts Committee, member of the Artificial Intelligence Technology Innovation Expert Group of the Ministry of Education of China. He is foreign fellow of the Russian Academy of Aerospace Sciences. He has an honorary doctoral degree from the University of Glasgow. In January 2014, he was appointed by then General Secretary Ban Ki-moon to the Scientific Advisory Board of the Secretary-General of the United Nations. He has been working in WFEO as Chair of Committee on Information and Communication, then Chair of Engineering for Innovative Technologies since 2009. He took the office of President at WFEO in 2019.
Session – Keynote speaker.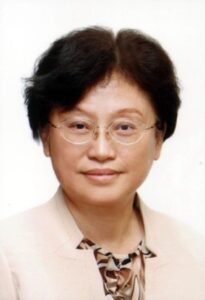 Prof WU Qidi is a Professor of Tongji University and Tsinghua University, Director of Center for Engineering Education, Chairperson of National Accreditation Committee of Engineering Education and member of National Education Advisory Committee and Education Committee of Chinese Academy of Engineering. She served as President of Tongji University, Director of Department of Management Sciences of National Science Fund of China (NSFC), Vice Minister of Education and Member of the People's Congress. Madame WU received her PhD from Federal Institute of Technology (ETH) Switzerland, MA and BA in E.E. from Tsinghua University. Her major research interests are control theory, electrical engineering and engineering management, published several books and more than 100 papers. She received many awards including Grand Cross of the Order of Merit of the Federal Republic of Germany.
Session – Keynote speaker.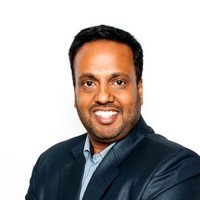 Mr Prasad Mavuduri is the CEO, at University of Emerging Technologies and a Senior business leader, entrepreneur working for the past thirty two years in the fields of Higher Education, Emerging Technologies (such as Big Data, AI / ML, Blockchain, Cloud Computing etc.), Business Process Re-engineering, Business Transformations, Enterprise Resource Planning systems, Business Intelligence, Governance & Compliance. Prasad holds an MBA from Kellogg School of Management (Northwestern University) and an MS (Technology) from Andhra University.
Session – Presenter.
Topic – Disruptive Digitization – Industry 4.0: Preparing Students for the next Industrial Revolution with Emerging Technologies.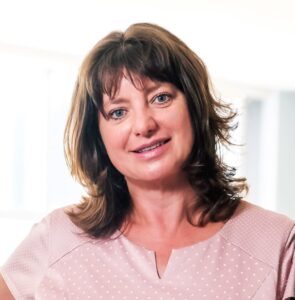 Ms Sabine Dall'Omo attained her Higher Commercial Certificate from Heinrich-Thoene College in 1985 and did vocational training at Siemens Germany between 1986 and 1989. She took on the responsibility of Commercial Officer: Accounting Services and shortly thereafter Commercial Officer: Sales until 1995. In 1998, she became Commercial Manager for a Siemens' Automation and Drives business in Germany, a position she held for over three years. Later, she progressed to Commercial Manager for the Siemens Automation and Drives Office in Shanghai, China, until 2004. Sabine joined Siemens South Africa in 2004 as Head of Risk and Controlling, Mergers and Acquisitions where she was instrumental in executing major transactions. In 2012, she was appointed Chief Financial Officer of the Siemens Cluster Africa and two years later became Chief Executive Officer of Siemens Southern and Eastern Africa.
Session – Speaker.
Topic – Siemens, Advancing Digitalization in Africa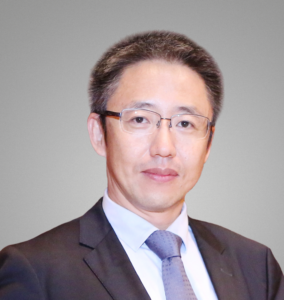 Mr Sun Gang is the Director of Global Talent Ecosystem Development at Huawei Technologies Co., Ltd. He manages Huawei's ICT Talent Eco-system and related operations globally, including Huawei ICT Academy. Mr Gang has extensive experience in Huawei and has been in various executive positions in regions including China, Europe, and Head Office.
Session – Speaker.
Topic – The Huawei Vision of Industry-Academy Collaboration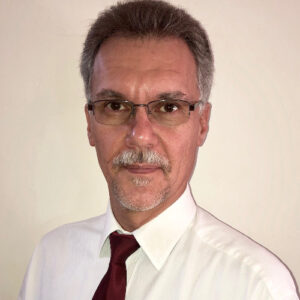 Tommie Chambers attained his B.Eng Electronic Engineering degree in 1988 at the "Potchefstroom University for Christian Higher Education" (now part of the North-West University) and in 1995 earned a B.Sc Computer Science degree (cum laude) from the same university. He is a business developer for the Siemens Digital Enterprise portfolio in South Africa. He started his career at Eskom, a power utility, in 1989 as an engineer in training and later worked as a turbine maintenance engineer. He moved to Siemens in 1996 working on power station projects. He moved to the automation marketing team as a technical consultant for visualization systems and IT/OT integration at the end of 1998. In 2018, Tommie assumed the responsibility of business development for Factory Automation digitalization solutions and now for Siemens Digital Enterprise.
Session – Speaker.
Topic – Digital Twins for Education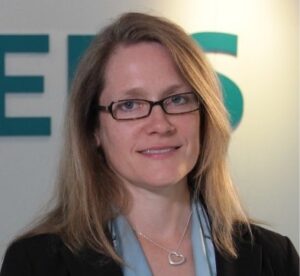 Dora Smith directs the global academic program for Siemens. Under her leadership, the global academic program is a strategic initiative for the company. The program empowers the next generation of digital talent through industrial strength software and curriculum, project-based learning, and STEM competitions to support more than 1 million students and more than 3,000 institutions worldwide. Dora serves in academic-industry advisory roles as chair-elect on the American Society for Engineering Education's Corporate Member Council and director on the International Federation of Engineering Education Societies executive committee. Dora earned her bachelor's degree in journalism from University of Missouri-Columbia and a master's in business administration from Washington University. She is an accredited business communicator with more than 25 years of experience in the engineering and manufacturing industry with leadership roles across disciplines.
Session – Speaker.
Topic – Academia 4.0: Empowering the next generation of digital talent.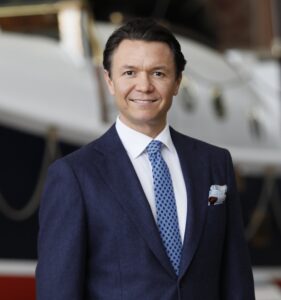 Hakan Bulgurlu is the CEO of Arçelik, a leading manufacturer of home appliances. Arçelik has annual revenues of five billion euros and its brands hold prominent leadership positions across global markets. Under his leadership, the company has generated solid topline growth, and expanded its global manufacturing network to 23 plants in nine countries. Hakan is passionate about creating positive social impact and driving change that fosters inclusive, sustainable, and responsible business. This vision drove Arçelik to become an Industry Leader in the Dow Jones Sustainability Index and to be included in the FTSE4Good Index for four consecutive years. After graduating from the University of Texas, Austin he earned his MBA from the joint program of Northwestern University and the Hong Kong University of Science and Technology.
Session – Keynote speaker.
Topic – Roadmap to Post-covid Recovery: Sustainability and Resilience.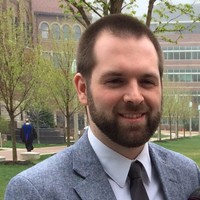 Dr Will Greenwood is Higher Education Content Manager at MathWorks. Dr Greenwood completed his Bachelor of Science (BS) in Civil Engineering at University of Vermont in 2013 and completed his PhD at University of Michigan in 2018.
Session – Speaker
Topic – Advancing Engineering Education with Virtual Labs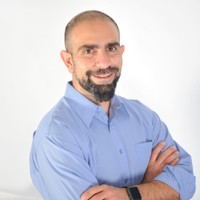 Mr Paul Karam is the Director of Research & Development at Quanser. Paul's vision and guidance is essential to ensuring that the R&D team is able to deliver solutions that are effective, sustainable, and academically appropriate. Before assuming his current position, Paul Karam managed Quanser's industrial projects and robotics technologies for six years. He was involved in the design and implementation of Quanser's original integration with National Instruments (NI) LabVIEW™ control design software and played a pivotal role in the development of the QNET line of engineering trainers for the NI ELVIS platform. He holds an honours bachelor degree in Electrical Engineering from the University of Waterloo.
Session – Speaker
Topic – Advancing Engineering Education with Virtual Labs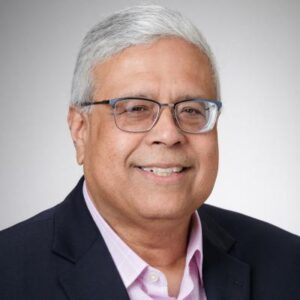 Prof Ishwar K. Puri is the Dean of Engineering at McMaster University. Prof Puri obtained his B.Sc. in Mechanical Engineering at University of Delhi in 1982 and Applied Mechanics at University of California San Diego in 1984 and his Ph.D. in Applied Mechanics from the same University. His expertise are Transport Phenomena; Heat Transfer, Energy Storage; Fluid Mechanics; Self Assembly & Nanostructure Synthesis; Combustion & Pollutant Airborne Emissions; Mathematical Biology; Bioinspired Computational Biology
Session – Speaker
Topic – Advancing Engineering Education with Virtual Labs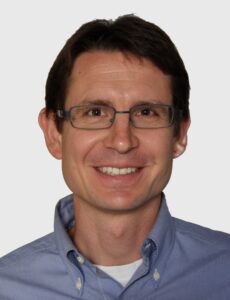 Dr Armin Veitl is Senior Director for Global Academic Programs at Altair. In this role, he combines all activities in the regions to promote teaching and learning with the latest simulation technologies. Prior to his current position, he supported Altair's global indirect business as Technical Director. From 2016 to 2018, he led the technical team in Greater China from our regional office in Shanghai. He gained his technical expertise through numerous service projects in the field of lightweight design in the automotive and aerospace industries for German and European customers. He joined Altair in 2000 after completing his studies in multi-body dynamics at the Technical University of Munich with a PhD.
Session – Presenter
Topic – Project-based Learning ​with Digital Twins for Mechatronics in Engineering Education.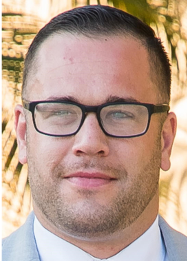 Mr Mark Burns is Director of Data Analytics for SLED Team across North America and based out of US in New Hampshire. He assists organizations achieve their goals through Data Analytics and oversees a data analytics sales and solutions team based in North America. Mr Burns areas of expertise include Data Prep, Data Quality, ERP Systems Reporting and Data Science.
Session – Presenter
Topic – Boosting engineering education by combining the power of data science with simulation.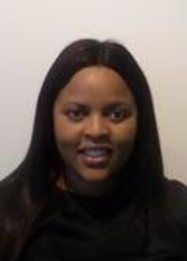 Ms Thandi Majola is an experienced Business Development Manager with a strong background in the Education & Skills Development field with a demonstrated history of working in the cloud computing and software industry. She currently fulfils this role within Amazon Web Services (AWS), where she has served in this role since 2018. A key component of Thandi Majola's business development activities entails capacitating educational institutions with the knowledge and platforms required to enable the effective delivery of virtual learning environments for hybrid learning. Additionally, Thandi also has a strong focus on driving digital skills development initiatives within the South African region.
Session – Speaker
Topic – How educational institutions are leveraging the AWS cloud to enable virtual learning & digital skills development.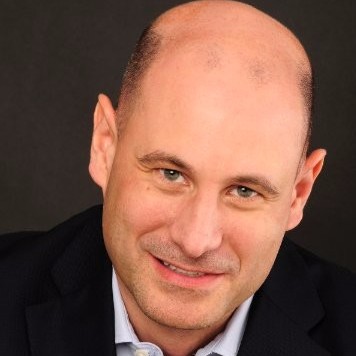 Mr Anthony Tattersall is the Vice President of Coursera in Europe, Middle East and Africa. He has more than 20 years of experience in the technology and corporate learning space. Before joining Coursera at the beginning of 2019, he held several leadership positions including Area Vice President UK at Cornerstone OnDemand, Chief Sales Officer for Launchpad Recruits, Sales Director EMEA for Cogeco Peer 1, and UK Country Manager for Kronos. He holds an MBA from Durham University Business School.
Session – Panel session.
Topic – Workplace of the Future.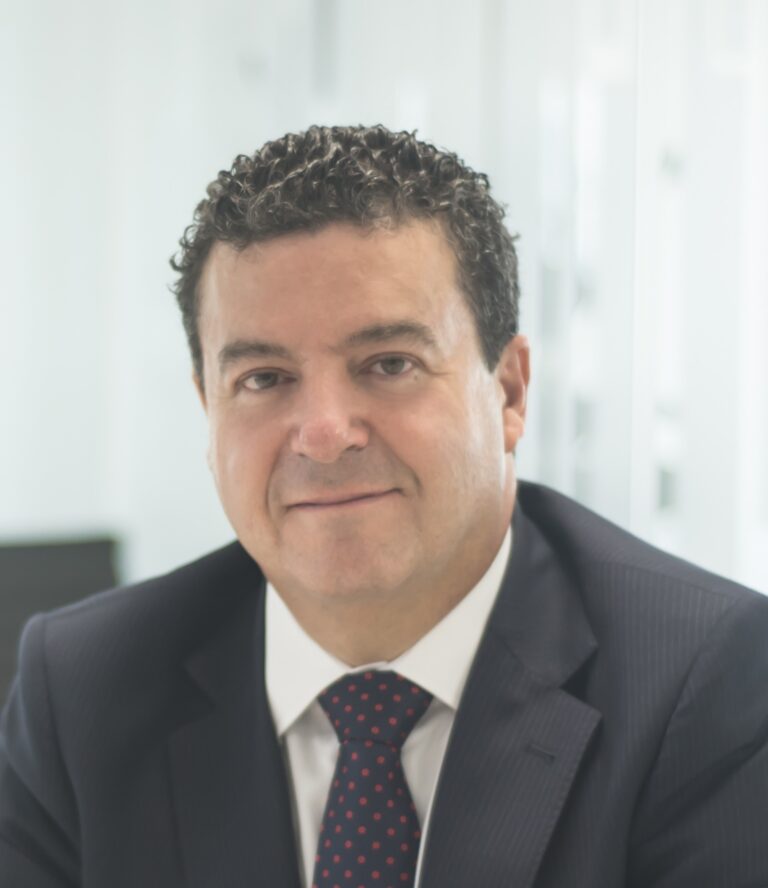 Jesús Sancho holds a Master Degree of Aeronautical Engineering from Universidad Politécnica de Madrid (Spain) and an Executive MBA Diploma from IESE Business School (Madrid). He presently holds the position of Middle East Managing Director of Spain´s ACCIONA (www.acciona-me.com). He has been based in Dubai (UAE) since 2008. Mr. Sancho has recently been included in the Forbes List "Global Meets Local: Top 100 executives in the Middle East 2018" as well as in the Construction Week's "ME Power 100 List.
Session – Panel session.
Topic – Climate Reality and Environmental Activism.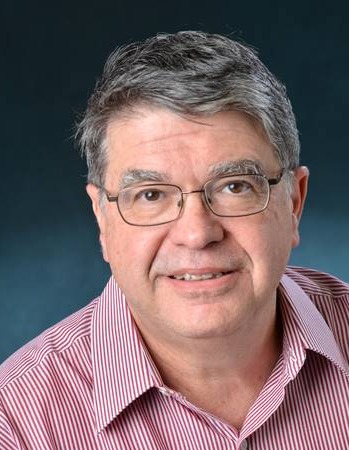 Dr Bernard Amadei is a Distinguished Professor and Professor of Civil Engineering at the University of Colorado at Boulder. He received his Ph.D. in 1982 from the University of California at Berkeley. Dr Amadei is the Founding Director of the Mortenson Center in Engineering for Developing Communities. He is also the Founding President of Engineers Without Borders – USA and the co-founder of the Engineers Without Borders-International network. Among other distinctions, Dr Amadei is an elected member of the US National Academy of Engineering and the National Academy of Construction. He is also an elected Senior Ashoka Fellow. Dr Amadei holds seven honorary doctoral degrees (UMass Lowell; Carroll College; Clarkson; Drexel; Worcester Polytechnic Institute; the Technion in Israel; and SUNY-ESF). In 2013 and 2014, Dr Amadei served as a Science Envoy to Pakistan and Nepal for the US Department of State. Dr Amadei holds a commercial pilot license (multi-engine land, instrument).
Session – Peace Engineering Strategy Session.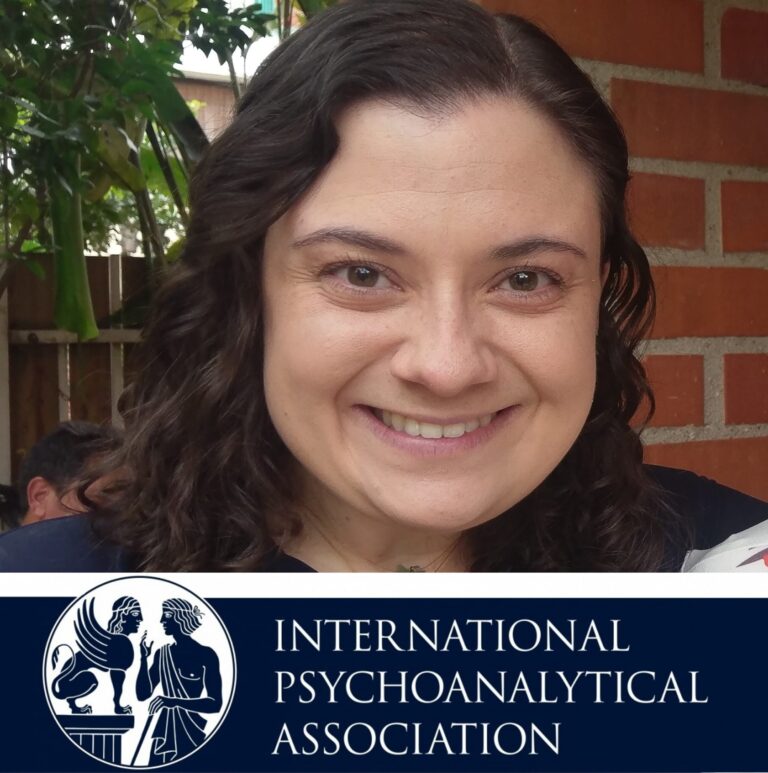 Victoria E Gómez Gallo is a Medical Doctor from Universidad de Cartagena, Psychiatrist from Universidad El Bosque and Instituto Colombiano del Sistema Nervioso, she is currently a candidate member of the International Psychoanalytical Association and Sociedad Colombiana de Psicoanálisis. Her areas of expertise are mood disorders, personality disorders, and neurosis.
Session – Mental health consolidation session.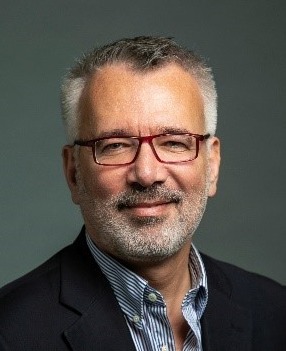 Dr Alpaslan Özerdem is Dean of the Jimmy and Rosalynn Carter School for Peace and Conflict Resolution (formerly known as the School for Conflict Analysis & Resolution) and professor of peace and conflict studies. Prior to his appointment as Dean in August 2019, Dr Özerdem was Associate Pro-Vice-Chancellor for Research at Coventry University in the UK. Dr Özerdem specializes in conflict resolution, peacebuilding and post-conflict reconstruction. With over 20 years of field research experience in Afghanistan, Bosnia-Herzegovina, El Salvador, Indonesia, Kosovo, Lebanon, Liberia, Nepal, Nigeria, Philippines, Sierra Leone, Solomon Islands, Somalia, Sri Lanka, Tajikistan and Turkey
Session – Peace Engineering in Security and the Rule of Law.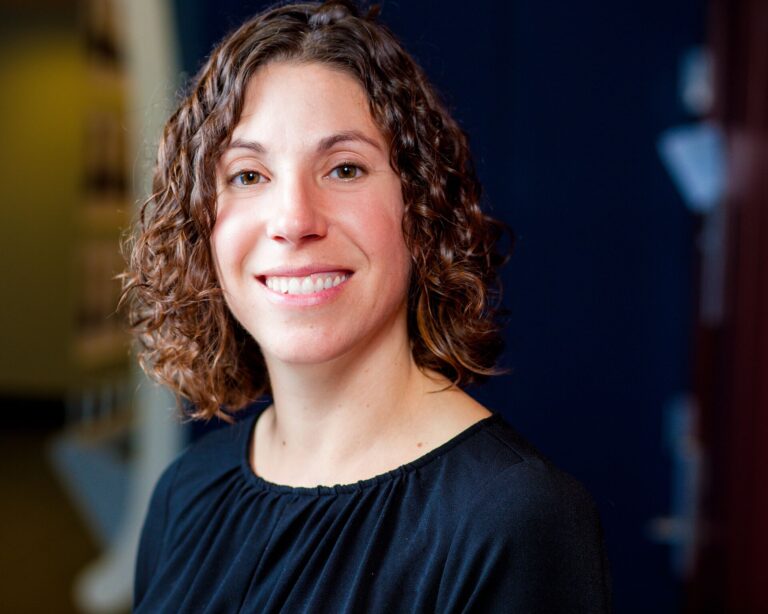 Dr Mira Olson is an Associate Professor in the Civil, Architectural and Environmental Engineering Department at Drexel University. She holds a B.S in Mechanical Engineering and B.A. in Environmental Sciences and Engineering from Rice University, and an M.E. a management and community-based research design. Dr. Olson is an editor of the International Journal of Engineering, Social Justice and Peace and has served as faculty fellow in Drexel's Office of University and Community Partnerships. She is a co-founder and Director of the newly established Peace Engineering program at Drexel.
Session – Intercultural Competencies and Inclusivity in Engineering.