The 2030 agenda is fast approaching and experts around the globe are adamant on the fact that the UN's Sustainable Development Goals (SDGs) will be further delayed because of the COVID-19 pandemic. Today, we are inviting you to engineer the SDGs within the current global context, moving the agenda's conversations to actions through a diverse set of activities that will engage the audience with the 17 SDGs.
The main activity will be a 24h/48h hackathon: The COVID-19 pandemic has brought upfront pressing socio-economic issues (health, food security, work, education, among others) which will determine how engineering should approach the world in the coming years; immediate actions are required to face present challenges. Join a multifaceted group of students and young engineers around the globe to design the cities of tomorrow.

Proposal of partnerships between students and organizations with common agenda among standing discussion tables (Strategies for the future/Student profile construction).
Yashin
Felipe
Aniek
María Laura
Azlinda
Radhika.

Workshop: The Climate Reality Project. Adaptation of Al Gore's slideshows to introduce the Project's trainings, acts of leadership, and global network.

24/48h Hackathon: Design the Cities of Tomorrow. Lightning design competition using adapted rubrics from course "Final Design Project in Environmental Engineering", from Los Andes University (CO), eliminating design restrictions to encourage creative solutions.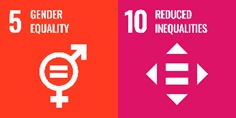 Intersectionality in engineering: conference, working groups to develop a social media strategy and presentations. Women in engineering have gained notoriety in the male-dominated engineering fields, their experience can pave the way for more diverse and inclusive spaces in engineering.

Environmental Activism and Engineering: Conference presenting successful experiences where engineering has served to strengthen actions advocating for environmental causes. Debate: how to exercise activism from engineering without undermining existing multidisciplinary initiatives?

Panel with leaders and students. Details tbd by Yasmín and Aniek.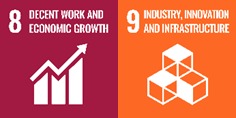 Debate (students, young engineers, and corporate members): Future thinkers will join to discuss: Employment point of view; ideal candidate/ideal employer; innovation in self-employment and entrepreneurship. Standing discussion tables to advance networking between students/young engineers and corporate members.

Open space for new proposals